Custom Equipment
Sometimes you need a unit to do a specific job and there is nothing suitable on the market, or you have an idea for a new product that you want to have manufactured and sold.

I had the privilege of starting my career in the Electronic Design Section of New Zealand's Department of Scientific and Industrial Research (DSIR). And that is exactly what we did. We had scientists from all over the country come to us wanting custom equipment built to support their research projects, and we also designed and built new products to be manufactured by New Zealand industry. We could do EVERYTHING in-house, right from circuit design through to PCB manufacturing. We even had our own silicon wafer facility! This was an incredible opportunity for me to learn a very wide range of skills. Take a look at my resume for more information.

In the years since I've built my own business on the same principle:
"If it doesn't exist then I'll just have to design and build it from scratch."

This of course is not a simple process, and it takes a considerable amount of time to go from initial concept to a prototype unit or manufacture-ready design.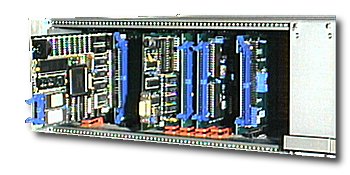 If you'd like to know more about what I can do for you in this area take a look at the following pages: